Easy beef pho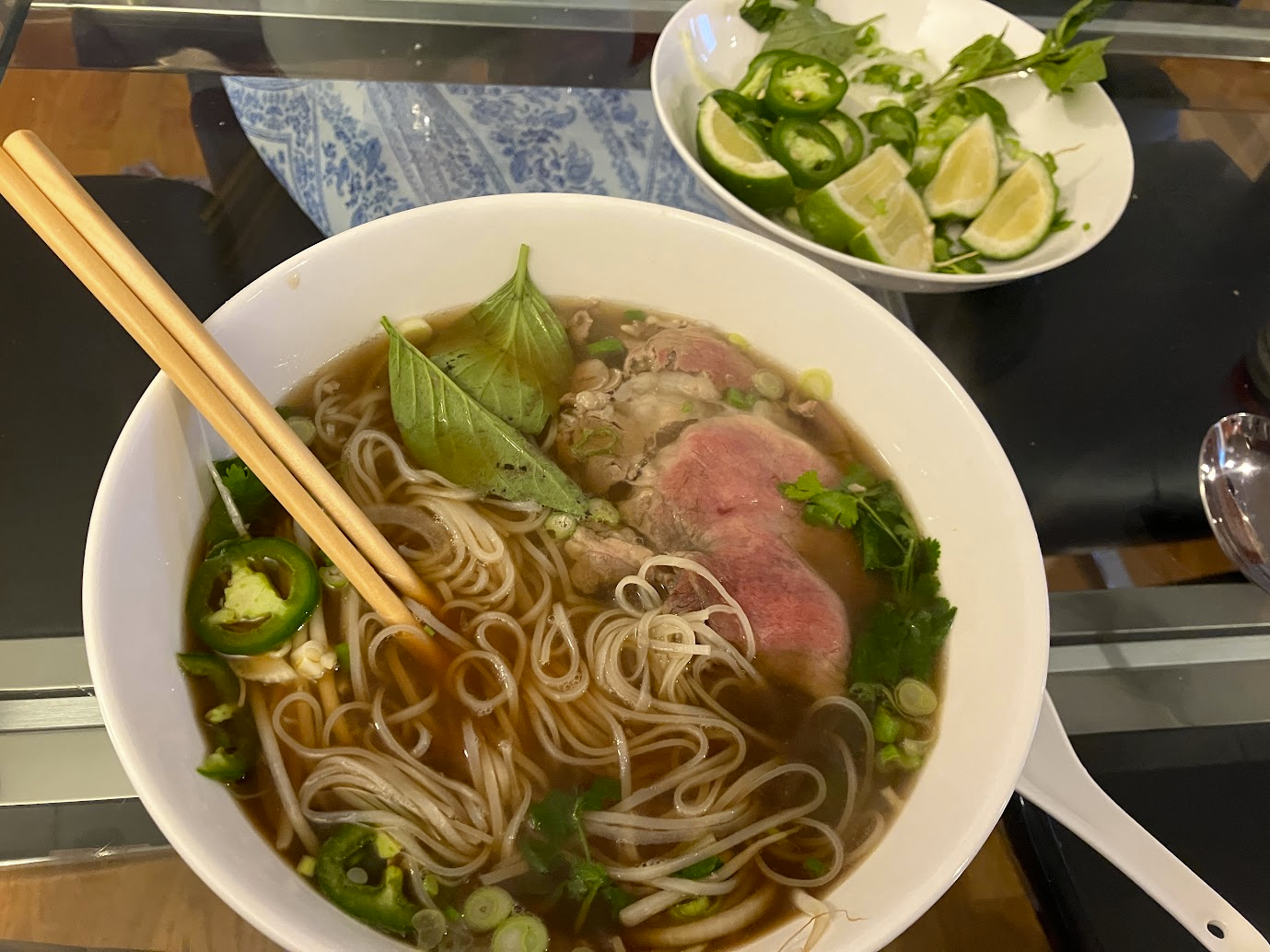 Ingredients
1 lb fresh pho (rice stick) noodles
1 onion, thinly sliced
1 bunch cilantro, chopped
2 green onions, finely chopped
4 oz bean sprouts
1 pepper (jalapeno, serrano, etc), finely sliced
1 lime, cut into wedges
8 oz finely sliced beef flank, top loin steak, or combination
1 oz fresh basil, optional
hoisin sauce
sriracha sauce
Beef broth:
2 quarts beef broth from base
1 onion, rough chopped
2 tsp ginger, rough chopped
1 stick cinnamon
2 star anise seeds
2 whole cloves
3 cloves garlic, rough chopped
1 tbsp sugar
1 tbsp fish sauce
2 tsp salt
Instructions
Bring beef broth, onion, garlic, and ginger to a boil.
Add star anise, cinnamon, cloves, sugar, fish sauce, and salt. Simmer for 15-20 minutes, then strain and remove all the solids.
In a separate pot, bring 1 quart of water to a boil. Dip the noodles for 5-10 seconds into the water, then remove into large soup bowls.
Top noodles with the cilantro, green onions, bean sprouts, and meat.
Ensure the broth is at a rolling boil, then ladle into the bowl until all ingredients are fully submerged and the beef starts to cook.
Serve immediately with remaining garnishes on the side.