Mapo tofu with pork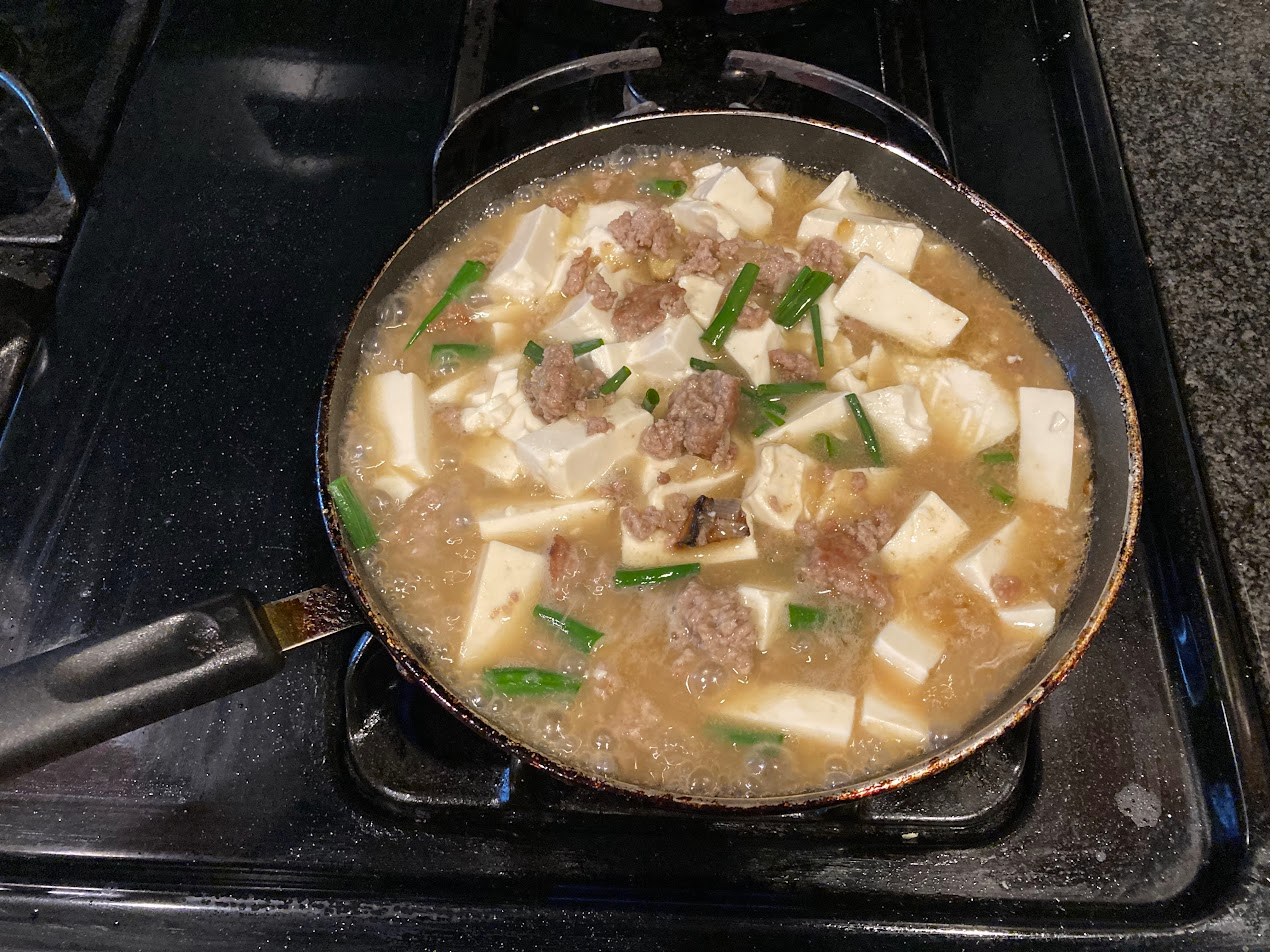 This is a Cantonese-restaurant style take on mapo tofu, a Szechuan dish that is traditionally very spicy. This variation omits the characteristic Sichuan peppercorns, chili oil, and peppers. I sometimes omit the black bean sauce and instead add spicy Lao Gan Ma sauce as a condiment.
Ingredients
1/2 lb ground pork
2 tsp cornstarch
2 tsp oil
1 block tofu, cubed
1 tsp garlic, minced
1 small onion, finely chopped
2 tsp sherry or white wine
1 tsp ginger, chopped
2 tbsp oyster sauce
2 tsp soy sauce
1/2 tsp white pepper
1/4 tsp sesame oil
2 tsp black bean garlic sauce
1 cup chicken broth
1 scallion, chopped
cornstarch slurry
Instructions
Combine pork, cornstarch, oil, and 2 tbsp oyster sauce in a bowl. Mix well and set aside.
Heat oiled pan on high. Add ginger, garlic, and onions, let it cook and infuse with oil for a few minutes.
Add pork mixture, and brown it in the pan with the vegetables.
Add chicken broth, soy sauce, wine, pepper, and black bean sauce. Reduce heat to medium and cook until reduced by about half.
Add cornstarch slurry to thicken. Slightly over-thicken as the tofu will add water.
Gently stir in tofu and heat through, stirring gently to avoid breaking it.
Add scallions and heat until bubbling, then add sesame oil and serve with rice.