Veal rib stir-fry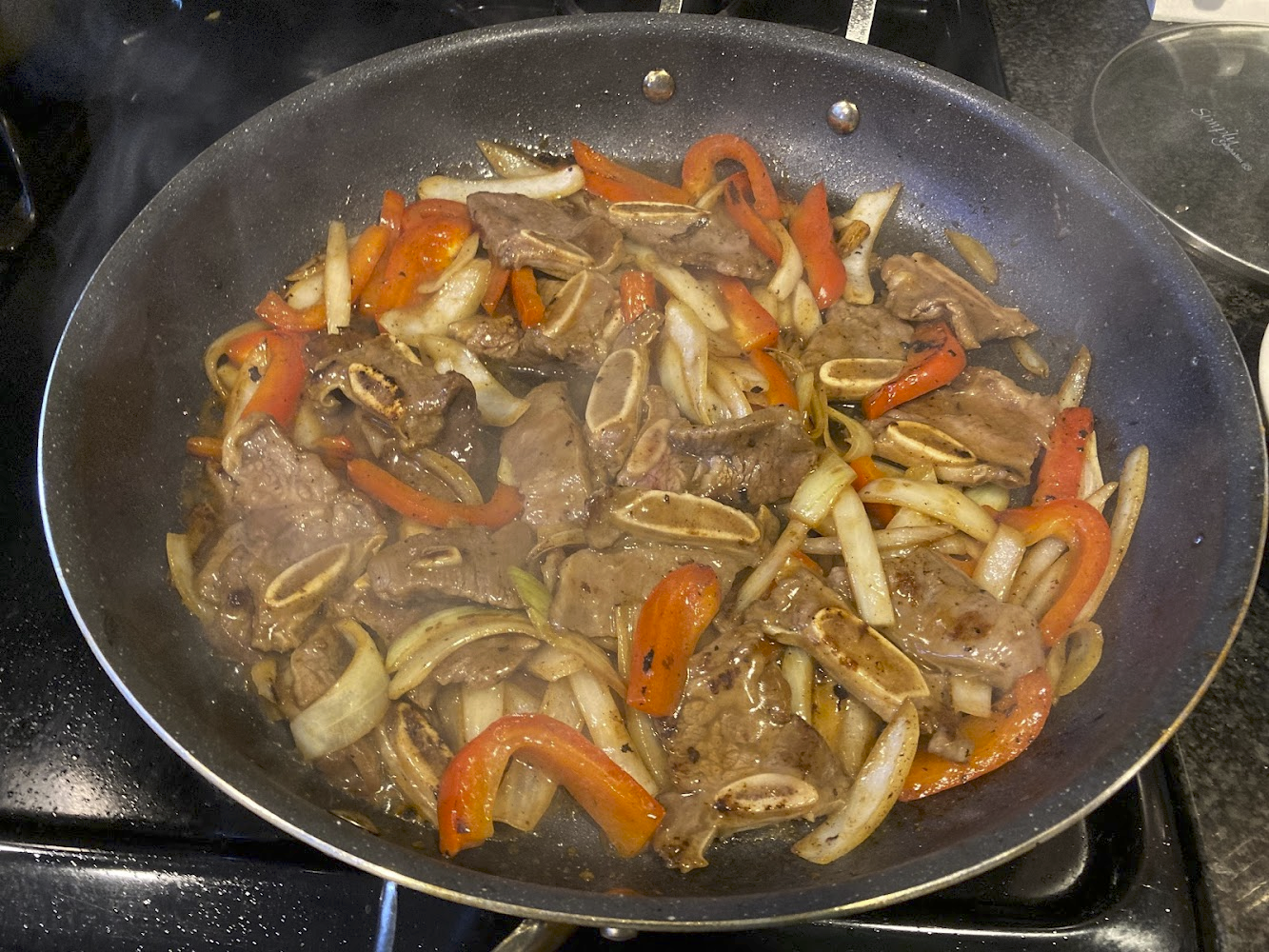 Ingredients
1 lb veal short ribs, 3/4in cut
1 tsp baking soda
1/2 cup water
1 medium white onion, cut into half-rings
1/2 bell pepper, cut into strips
Beef marinade:
1 tbsp cornstarch
2 tsp soy sauce
1 tbsp oyster sauce
1 tbsp cooking oil
1/2 tsp white pepper
1/2 cup Brown sauce (optional) or 2 tbsp oyster sauce
Instructions
Marinate beef in baking soda and 1/2 cup water overnight. Rinse off with water, then drain.
Mix in marinade in ingredients and store in fridge overnight.
With a sharp knife or kitchen shears, cut away the silverskin and discard.
Over an oiled pan, sear beef over high heat for 3-4 minutes.
Turn over and sear again for an additional 3-4 minutes.
Remove beef from heat and grill the pepper and onions for 4-5 minutes until softened. Season with salt.
Return beef to pan and mix to incorporate with vegetables.
Add sauce and mix to incorporate, then serve.